The Block by Block Methodology
We are proud to support the transformation of neglected urban spaces around the world by directly funding Block by Block Workshops and project construction, but we make our unique Minecraft-based methodology freely available to all.
The first Block by Block Workshops using Minecraft as a community engagement tool were held in Nairobi in 2013. It was immediately clear that communicating the proposed plans using 3D models instead of architectural drawings improved the participants' level of understanding and engagement substantially.
By navigating a three-dimensional world, the participants were able to express themselves in new ways, and previously sensitive issues, such as the size of a football pitch, which had produced several disagreements throughout the process, were resolved.
For many participants, it was the first time they had publicly expressed opinions about local issues. Both participants and facilitators agreed that the Minecraft model had a positive impact on the dialogue in the workshop, and the Block by Block Methodology was born.
Select the site to be redeveloped, and create a Minecraft model of the existing site using images, plans, Google maps, and other inputs.
Redevelopment site, Les Cayes, Haiti
Credit: Block by Block team
Identify 30-60 people living and working near the site who are interested in improving their urban environment. Ensure broad representation of the community, including women, youth, older people, and people with disabilities.
Community mobilization in Kalobeyei, Kenya
Credit: Block by Block team
Organize community workshops (2-4 days; 30-60 participants; 1 computer per 2-4 participants).
Identify a Minecraft expert to lead training and provide support.
Block by Block Workshop, Gaza Strip
Credit: Block by Block team
Brief participants on public space basics and general design considerations for the selected space, and begin shared dialogue on relevant issues.
Workshop kickoff, Accra, Ghana
Credit: Block by Block team
Walk through the site as a group and document with images. Share reflections and observations.
Site visit, Addis Ababa, Ethiopia
Credit: Block by Block team
Train participants in the fundamentals of using Minecraft.
Minecraft training session, Niamey, Niger
Credit: Block by Block team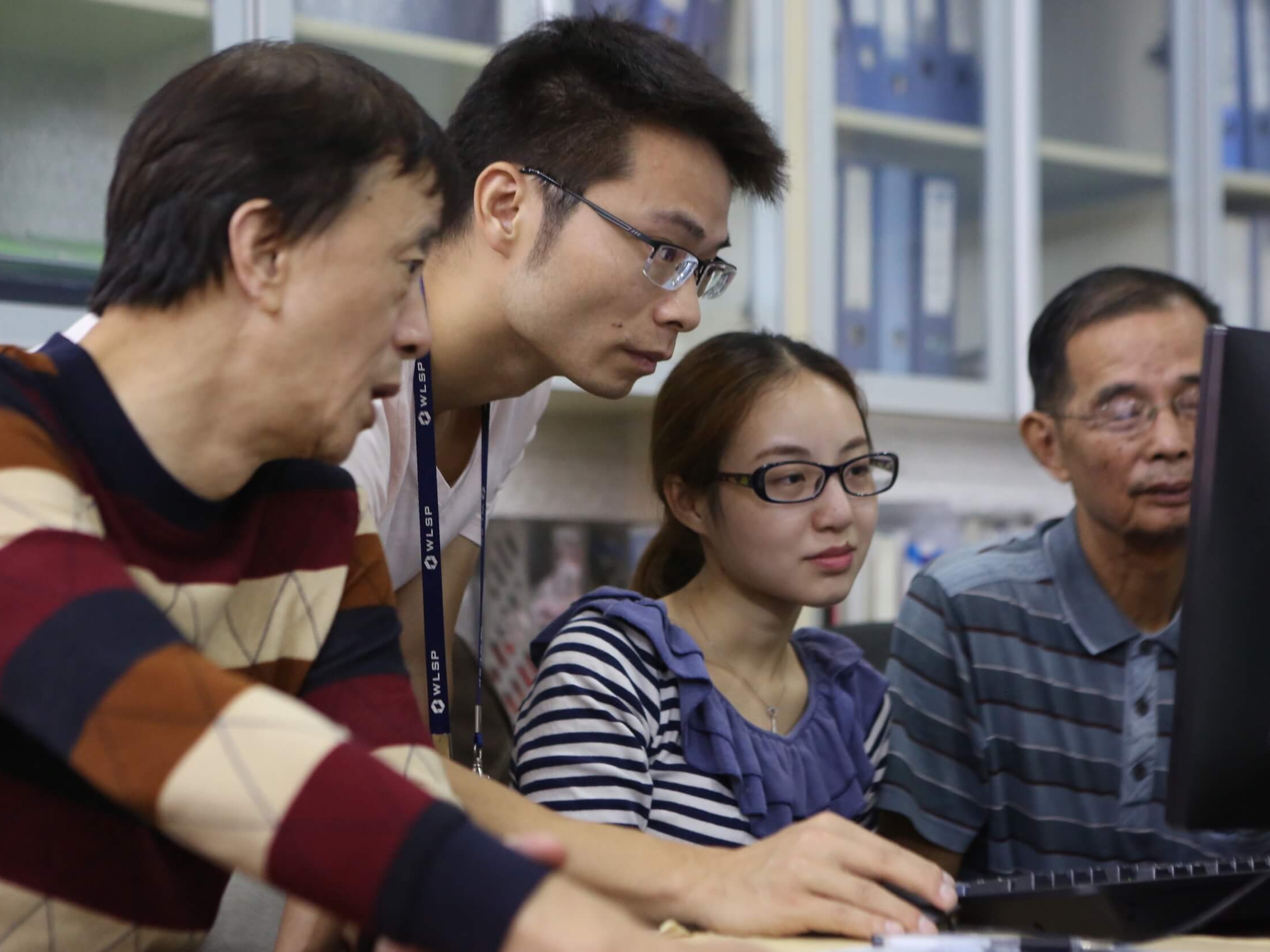 Break into teams of 2-4 people to develop ideas in Minecraft.
Block by Block Workshop team, Wuhan, China
Credit: Block by Block team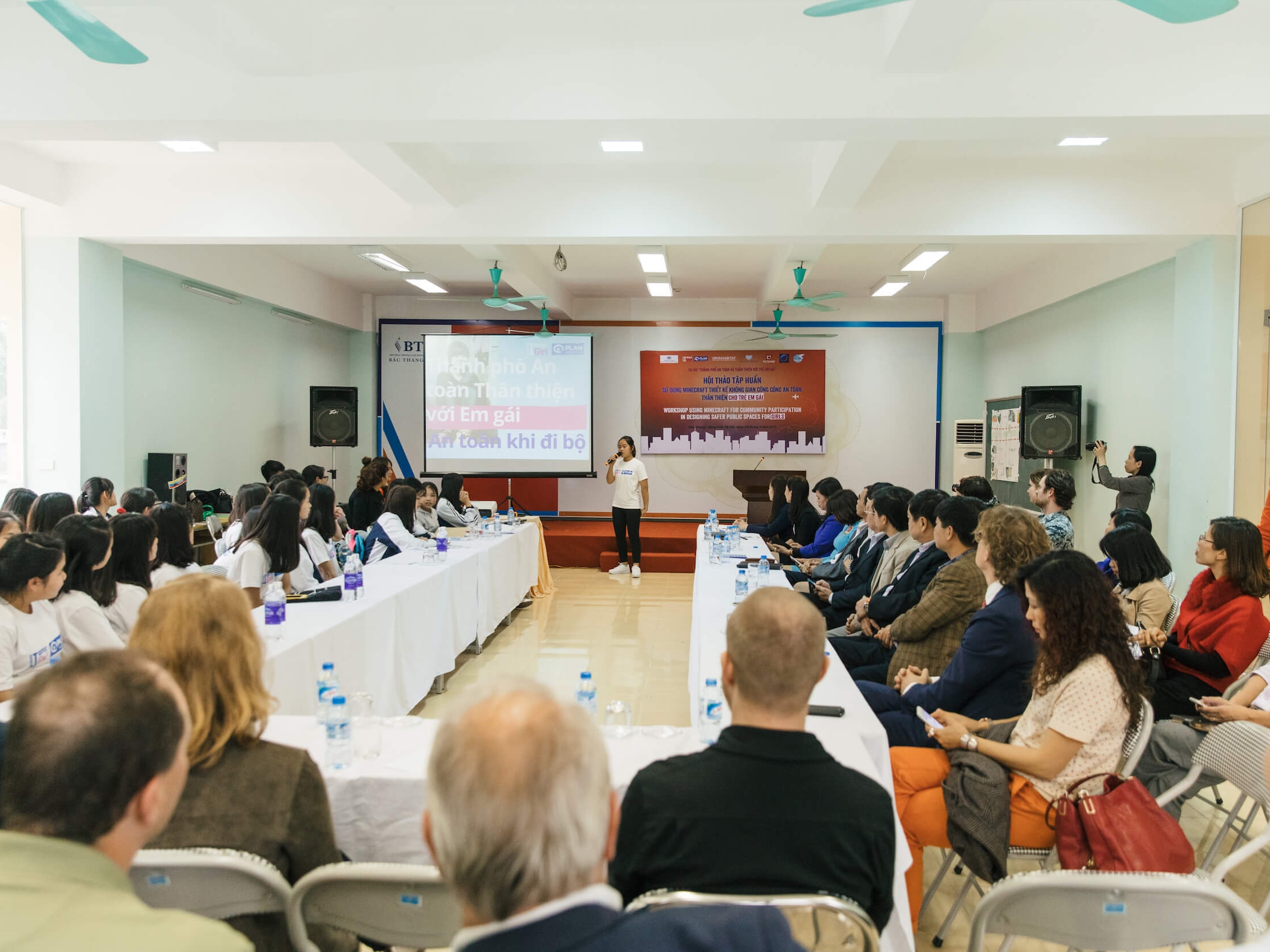 Workshop participants and stakeholders discuss how to improve the public space and collaboratively prioritize the proposed improvements.
Community prioritization discussion, Cairo, Egypt
Credit: Block by Block team
Minecraft models from workshop inform cost estimates, budget allocations, and professional design work.
Continue the momentum by actively engaging the community in the final design, construction, and maintenance of the site. Engage with the community to resolve conflict if it arises or address unexpected issues related to the public space.
Community building party, Surabaya, Indonesia
Credit: Block by Block team